Explore the Lodge
Completed in 2013, our "Oh, Be Joyful" lodge was a labor of love built by the Dayton family from 90% recycled material.
Stunning detail and craftsmanship give our lodge a warm and inviting atmosphere filled with natural light from our massive west facing windows. Warm up between outings as you sip Hot Cocoa by our massive stone fireplace or grab a signature cocktail or home made soup from our tavern bar.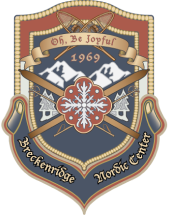 Collage Left Right
Content on one side, a collage of images on the other.
| | | | |
| --- | --- | --- | --- |
| Content | | tab | |
| Content | collage_left_right_content | wysiwyg | |
| Images | | tab | |
| Top Image | collage_left_right_top_image_id | image | (Clone of Utility : Image) |
| Top Image Focus Point | collage_left_right_top_image_focus_point | button_group | (Clone of Utility : Image) |
| Top Image Fit | collage_left_right_top_image_fit | select | (Clone of Utility : Image) |
| Top Lazy Load | collage_left_right_top_image_loading | true_false | (Clone of Utility : Image) |
| Bottom Image | collage_left_right_bottom_image_id | image | (Clone of Utility : Image) |
| Bottom Image Focus Point | collage_left_right_bottom_image_focus_point | button_group | (Clone of Utility : Image) |
| Bottom Image Fit | collage_left_right_bottom_image_fit | select | (Clone of Utility : Image) |
| Bottom Lazy Load | collage_left_right_bottom_image_loading | true_false | (Clone of Utility : Image) |
| Settings | | tab | |
| Layout | collage_left_right_layout | button_group | |
| Top Spacing | collage_left_right_top_spacing | select | |
| Bottom Spacing | collage_left_right_bottom_spacing | select | |
---
Trail Map